As it stands today, the MacBook Air is frankly out of date. It has the same design the MacBook Air has had since 2010, two years after its initial conception. It also has an older processor and lower screen resolution than those used by its contemporaries, like the 13-inch MacBook Pro and the 12-inch MacBook. Still, right now the MacBook Air is the cheapest way to experience macOS 10.13 High Sierra on a laptop.
However, that may soon change. Nevermind the site's admittedly shaky reputation, an analyst from DigiTimes has leaked that a 13-inch Retina MacBook is on the way that could challenge the MacBook Air's price point. Just a week before that report came in, KGI Securities analyst Ming Chi Kuo reported that a more affordable MacBook Air is set to release in the second quarter of 2018 – which is right around the corner.
That said, the MacBook Air we've reviewed here is still your best option for now. Although it's in dire need of a re-tooling, let it be known that it'll get you by as-is for the time being. For future reference, keep your peeled to this page, as we keep it updated with the most recent pricing information and availability details related to the MacBook Air as we know it.
Price and availability
While the model sent to us was a maxed out MacBook Air with the highest specs you could get at the time of its original writing, it currently comes in a wide range of different configurations. 
It still starts at the comparatively humble amount of $999 (£949, AU$1,499), but now you're looking at a 1.8GHz Intel Core i5 processor, 8GB of RAM and 128GB of SSD space for that price.
Should you be interested in stepping its game up, you can upgrade the processor to a 2.2GHz Intel Core i7 CPU and 512GB of storage for a pretty penny more. For that, you're looking at a price tag of $1,549 (£1,384, AU$2,339). 
That's a higher asking cost than an up to date MacBook Pro for a frankly older set of components (the MacBook Air uses a 5th-generation Intel processor as opposed to the MacBook Pro's 7th-gen chip), but it might tempt those who crave lots of storage and a longer battery life.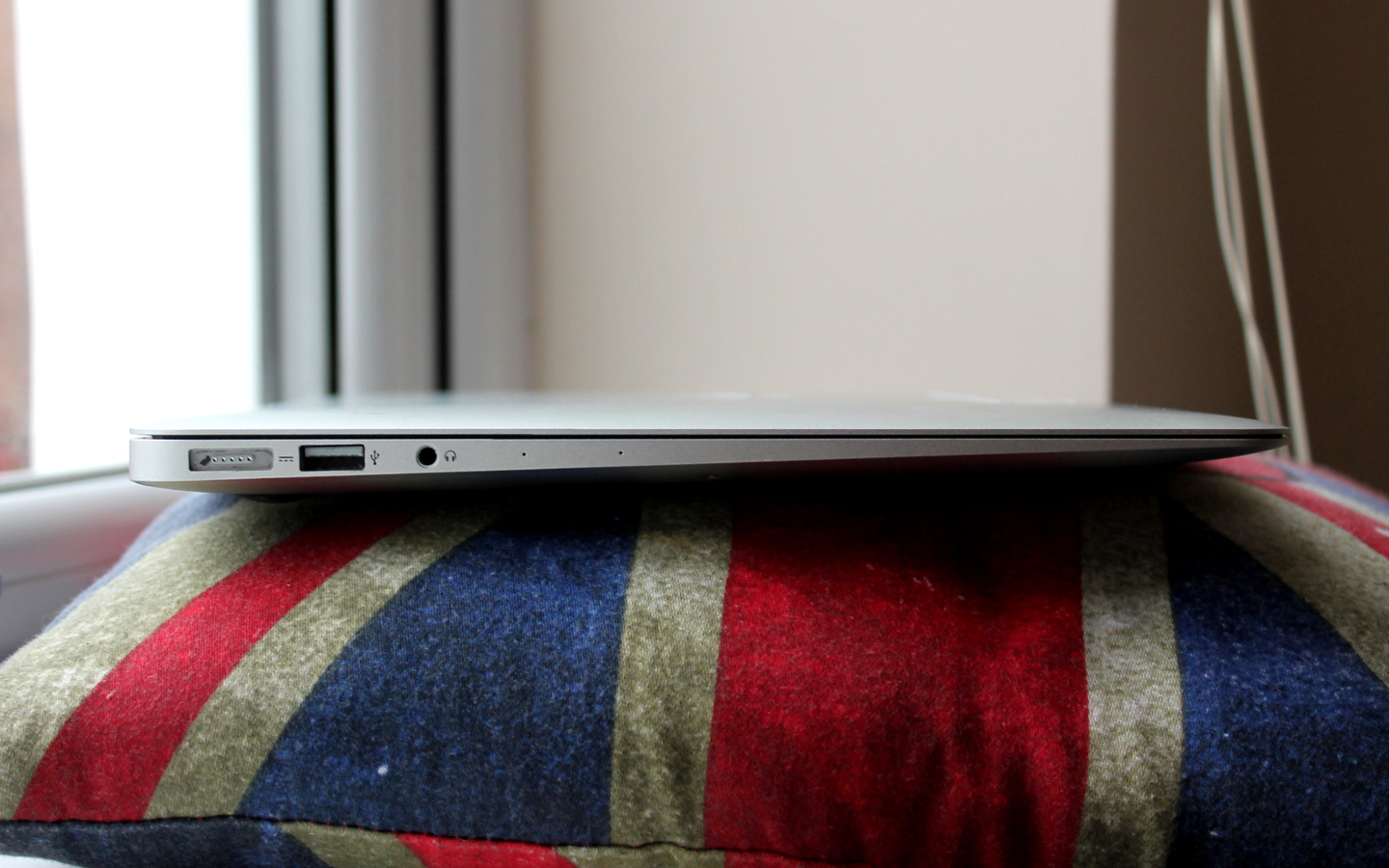 Design
By and large, the MacBook Air generally looks the same as it has since 2010, and there don't appear to be any changes in tow, either. That's a shame, particularly because we're now seeing virtually bezel-less laptops with smaller footprints and high resolution screens that dismally put the MacBook Air in its place. 
Forget the Dell XPS 13's physics-defying InfinityEdge display, which is lightyears ahead – even Apple's 13-inch MacBook Pro with Retina, once seen as slightly tubby compared to the Air, has a smaller footprint and takes up slightly less space on your lap.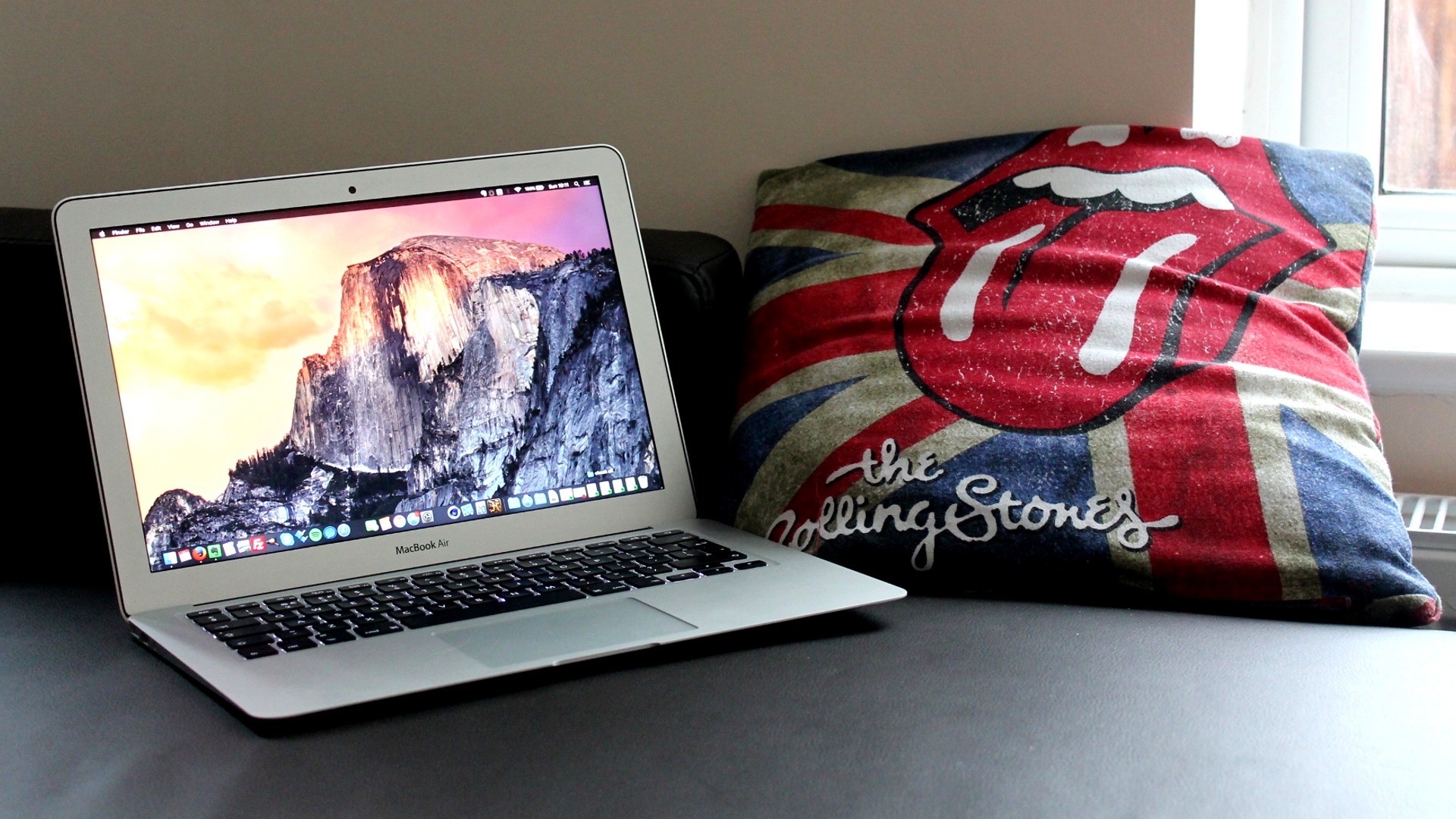 Yet, the old 'if it ain't broke' mantra applies – at least to a point. The MacBook Air's aluminum unibody design, which supports the main enclosure and the display, is as durable as ever. Its lid can be easily raised with a single hand and doesn't droop in any position, and you have to press really hard to detect flex on the machine's base or lid.
It's also easy to clean with a damp cloth. If there's one drawback, it's that the aluminum body can scratch easily to leave permanent black marks, so you should consider buying a sleeve if you're going to sling it into a bag for transportation.
Gabe Carey has also contributed to this review
The 13-inch MacBook Air is more interesting than the 11-inch model due to housing flash storage twice as fast as its predecessor – or so Apple claims. It's available in two configurations starting at £849 ($999, AUS$1,399) for a 1.8GHz (Turbo Boost to 2.9GHz) Core i5 CPU, 128GB of flash memory and 8GB of RAM.
We reviewed the top-spec early 2015 model, starting at £999 ($1,199/AUS$1,699) and netting you a 1.6GHz (Turbo Boost to 2.7GHz) CPU, 4GB of RAM and 256GB of flash memory. Our unit had been further configured to ship with 8GB of RAM which, at the time added £80 (around $124, or AUS$170) to the total cost.
That price makes the 13-inch MacBook Air more expensive than the entry-level 13-inch MacBook Pro with Retina (early 2015), which also starts at £999 ($1,199/AUS$1,699). Price is no longer a differentiator, so which one you go for depends on a few factors that will be explored in this review.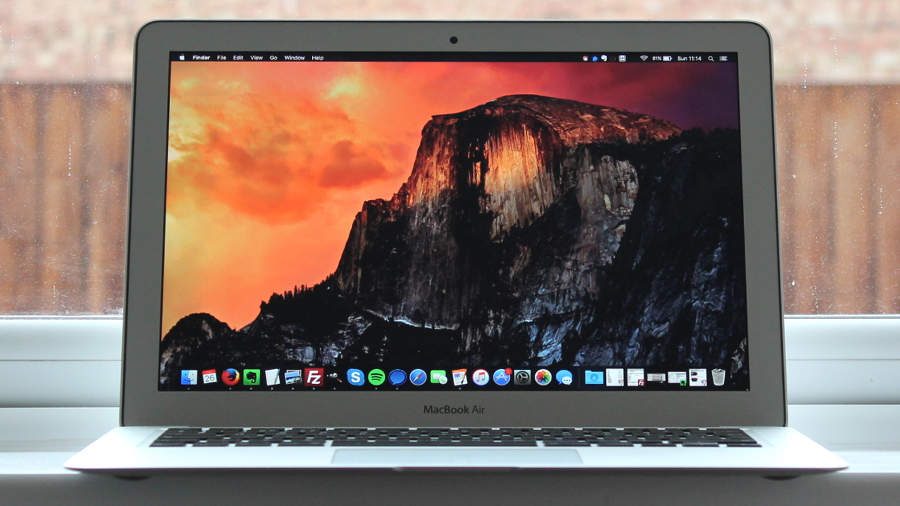 Spec sheet
CPU: 1.6GHz dual-core Intel Core i5 (Turbo Boost up to 2.7GHz) with 3MB shared L3 cache
Graphics: Intel HD Graphics 6000
RAM: 8GB 1600MHz DDR3
Screen: 13.3-inch, LED-backlit glossy widescreen display (1440 x 900)
Storage: 256GB PCIe-based flash storage (configurable to 512GB flash storage)
Optical Drive: Not included
Ports: Two USB 3.0 ports (up to 5Gbps); Thunderbolt 2 port (up to 20Gbps); MagSafe 2 power port; SDXC card slot
Connectivity: 802.11ac Wi-Fi networking; IEEE 802.11a/b/g/n compatible; Bluetooth 4.0 wireless technology
Camera: 720p FaceTime HD camera
Weight: 1.35kg (2.96 pounds)
Size: 32.5 x 22.7 x 1.7 cm (W x D x H)
One advantage of the MacBook Air versus the 12-inch MacBook is its wider selection of ports. On the left-hand side is a MagSafe 2 connector for power, one USB 3.0 port and a headphone jack. On the right is a Thunderbolt 2 port, another USB 3.0 port and a full-sized SDcard slot. The 13-inch Retina MacBook Pro doubles the number of Thunderbolt ports compared to the Air, and adds HDMI.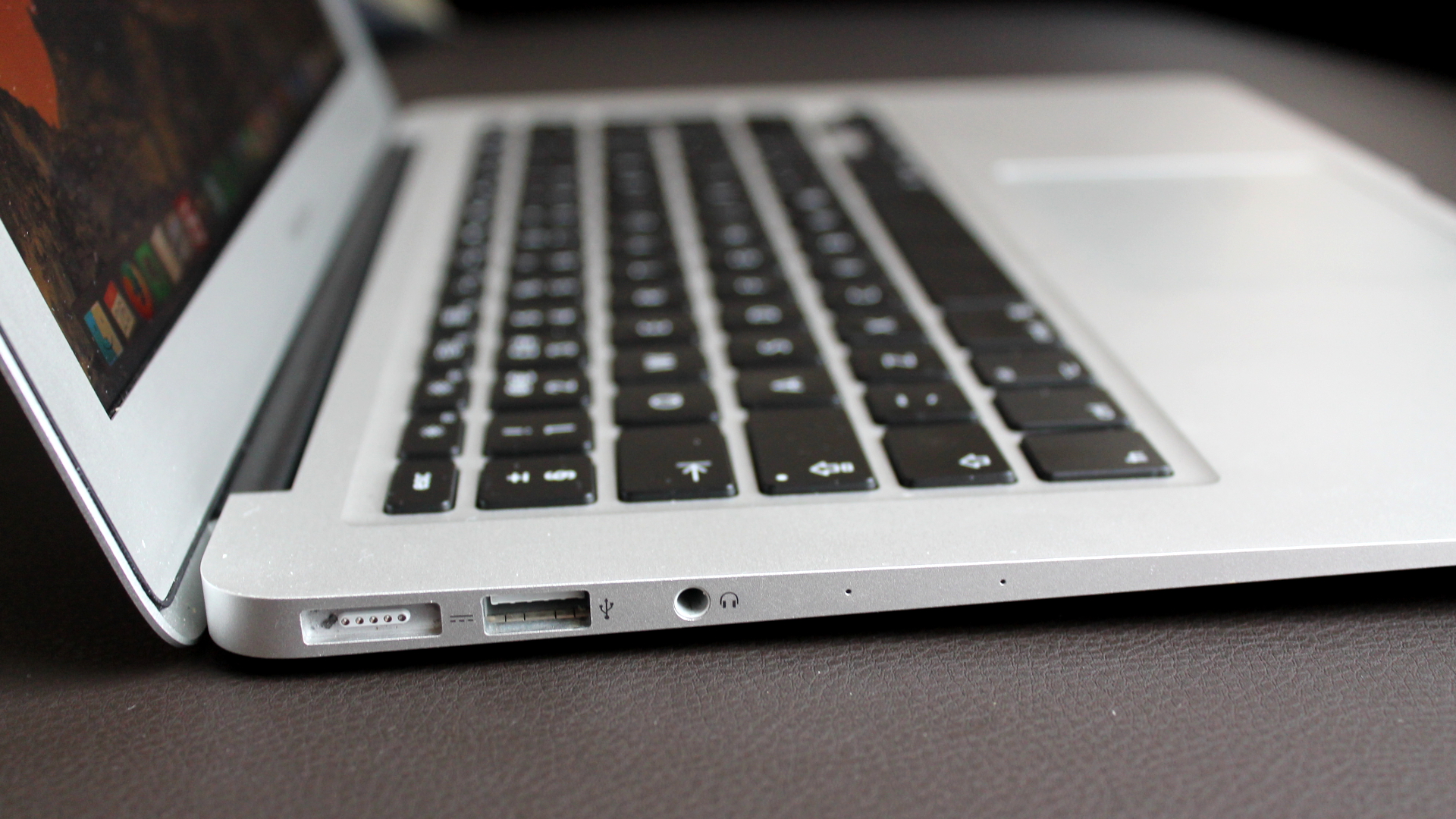 macOS Sierra is the version currently shipping with Apple's 13-inch MacBook Air. It doesn't divert too much from the visual style of its predecessor, OS X 10.11 El Capitan, but it does introduce a range of new features such as Siri, Continuity between your Mac and iOS devices and Apple Pay for expediting online purchases.
Sierra has since been succeeded by macOS 10.13 High Sierra, though it doesn't come with it out of the box – you have to download and install it yourself, for free. There aren't many significant improvements by way of macOS High Sierra, save for better security, VR support down the road and refinements to the Photos app. 
That said, given that you don't have to pay for it, macOS High Sierra is probably worth the 4.8GB hit to your data cap for the also-new Apple File System (APFS) alone. The new 64-bit file system brings native encryption and faster metadata operations to the table, making the MacBook Air quicker to use as a result.
Bundled software
For now, macOS Sierra ships with Apple's own iWork and iLife apps, including a modernized look for Garageband.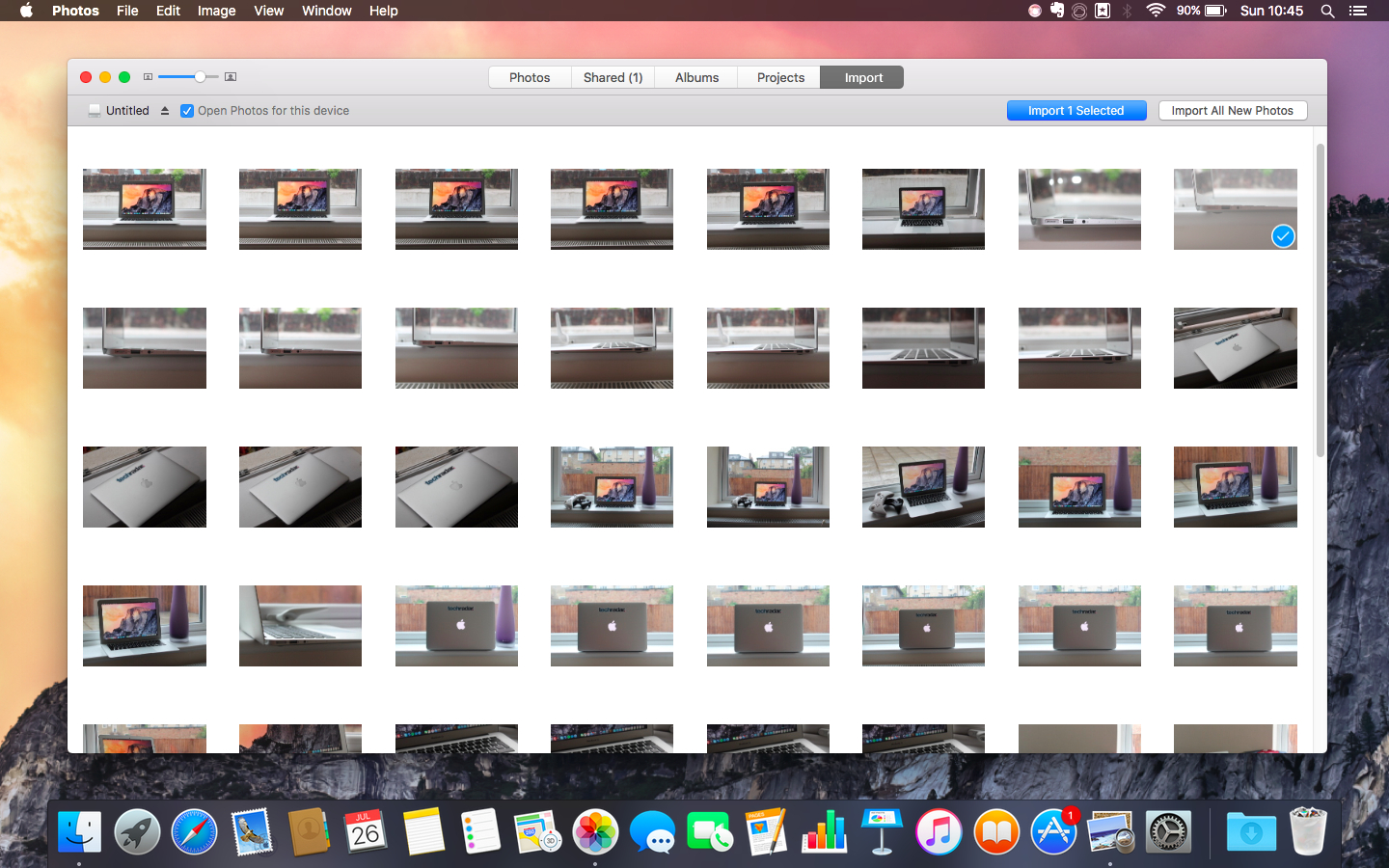 These inlcude:
Movie
Garageband
Pages
Numbers
Keynote
Safari
Mail
Messages
FaceTime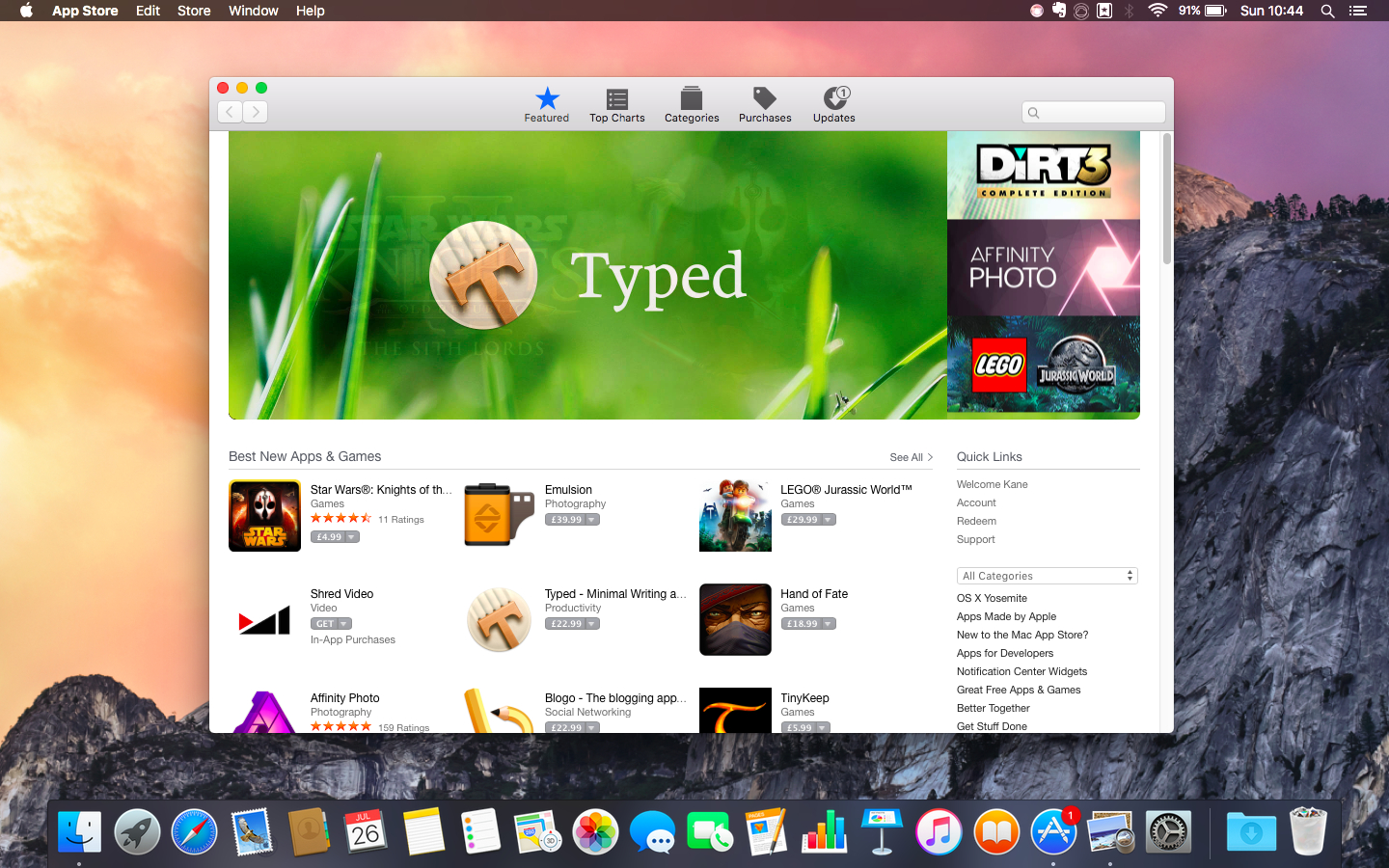 In addition to:
Calendar
Contacts
Notes
App Store
iTunes
iBooks
Maps
Photo Booth
Time Machine
Spotlight
Manufactured on the 14nm fabrication process, the 13-inch MacBook Air's Broadwell CPU is a die shrink of Intel's 22nm Haswell chip. It means better battery life versus last year's MacBook Air models, although the gains aren't on the same scale as the switch from Ivy Bridge to Haswell. Still, battery life was staggering, clocking up more than 13 hours when looping a 1080p video over Wi-Fi.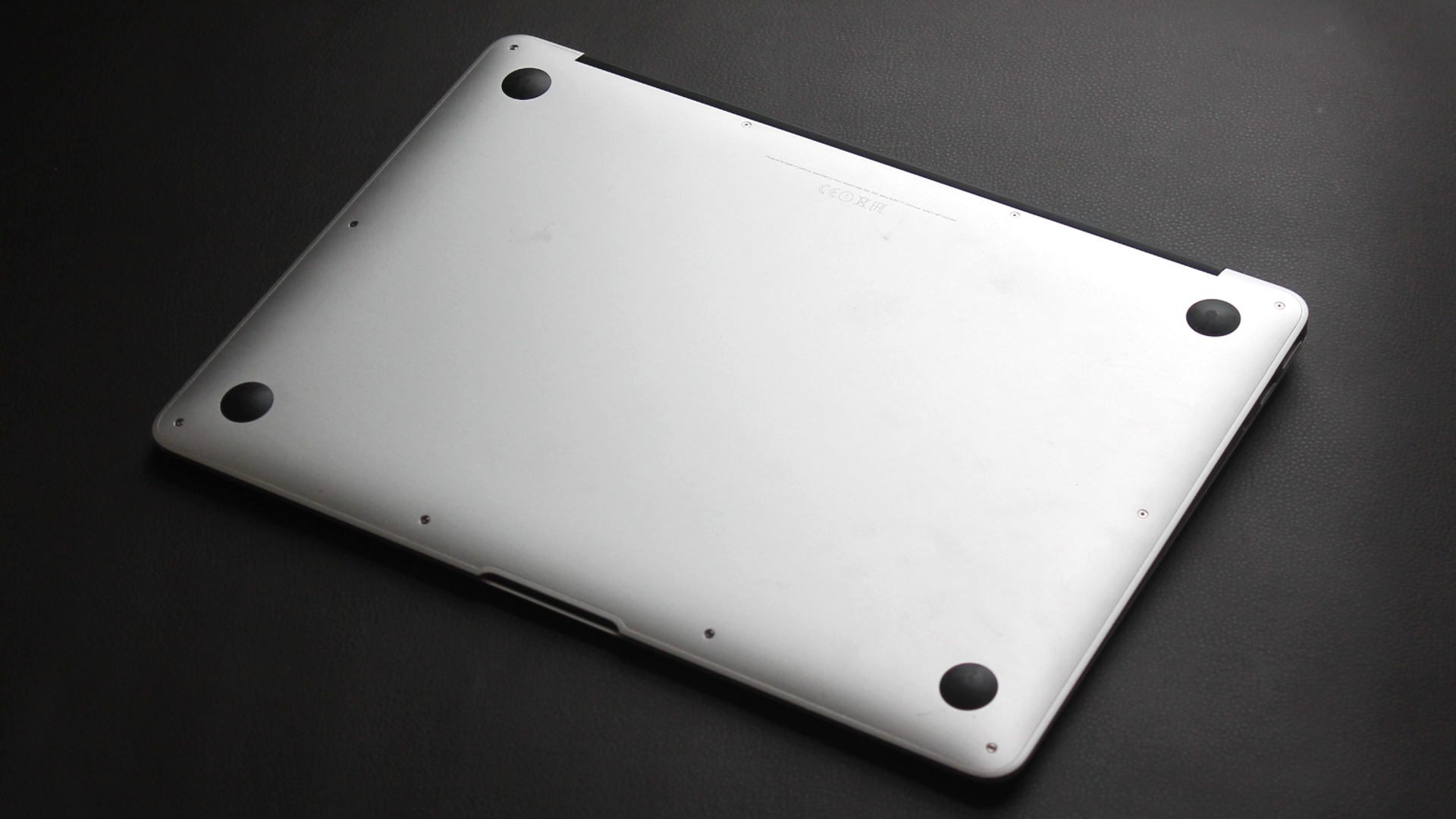 Benchmarks
Cinebench R15 Single Core: 103cb cb; Multi Core: 255 cb
Cinebench R15 OpenGL: 24.91fps
Geek bench 3 Single Core: 2,873; Multi Core: 5,768
Xbench (CPU and disk): 469.55
NovaBench (Overall): 634; Graphics: 42
Unigine Heaven 4.0 (Medium); FPS: 14.4; Overall: 438
Blackmagic Disk Speed test: Write average: 612.4 Mbps; Read average: 1302.4 Mbps
Battery, streaming 1080p video via Wi-Fi: 13 hours and 24 minutes
Broadwell brings performance gains too, even if they're nothing to shout about. The MacBook Air scored 5,768 on Geekbench 3's Multi Core CPU test, representing a 9% gain over the 13-inch Air from 2014. However, it proved 20% slower than the 2.7GHz Core i5 chip in the 13-inch MacBook Pro with Retina, which is to be expected considering that machine's faster clock speed.
Apple's claim that the 2015 Air's storage is twice as fast as the 2014 version stands up. The MacBook averaged write speeds of 612.4 Mbps, and average read speeds of 1,243 Mbps, which gives the MacBook Air MacBook Pro-level storage speeds for the first time.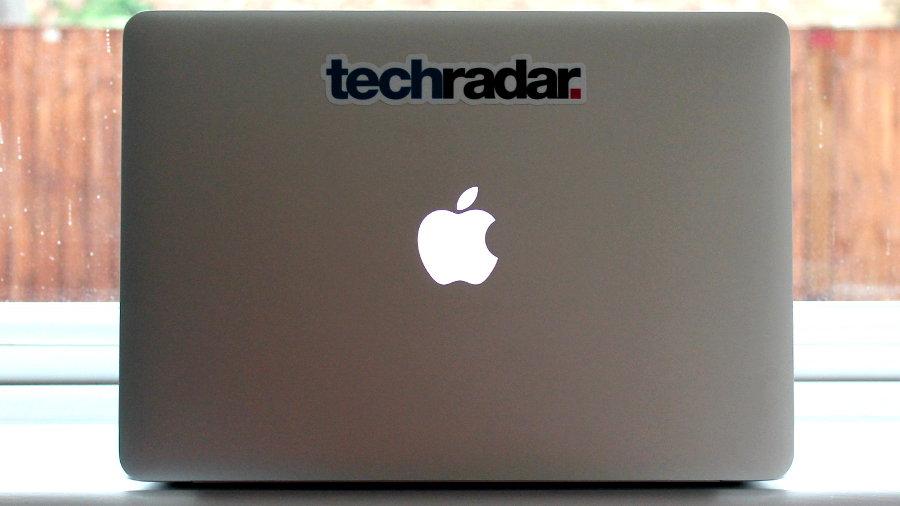 The MacBook Pro with Retina's Iris Graphics 6100 proved 38% faster than the MacBook Air's HD Graphics 6000 in Unigine Heaven 4.0's benchmark. That said, Intel's decision to allocate die space to graphics on the CPU has been paying off for some time, and the MacBook Air is capable of playing a wide selection of games on low-medium settings with the resolution dialled down – especially when installed on a Windows partition using Boot Camp.
The MacBook Air cranked out a smooth 60FPS played at 1440 x 900 with the graphics on medium, while Skyrim managed the high 50s played at the same res with the graphics on low. If your intention is to play games, you'll want to invest in a decent headset as the MacBook Air's speakers are tinny and unsatisfying. Apple managed to squeeze an impressive amount of low and mid-range tones into the 12-inch MacBook's speakers, but it's yet to use the same technology in the Air.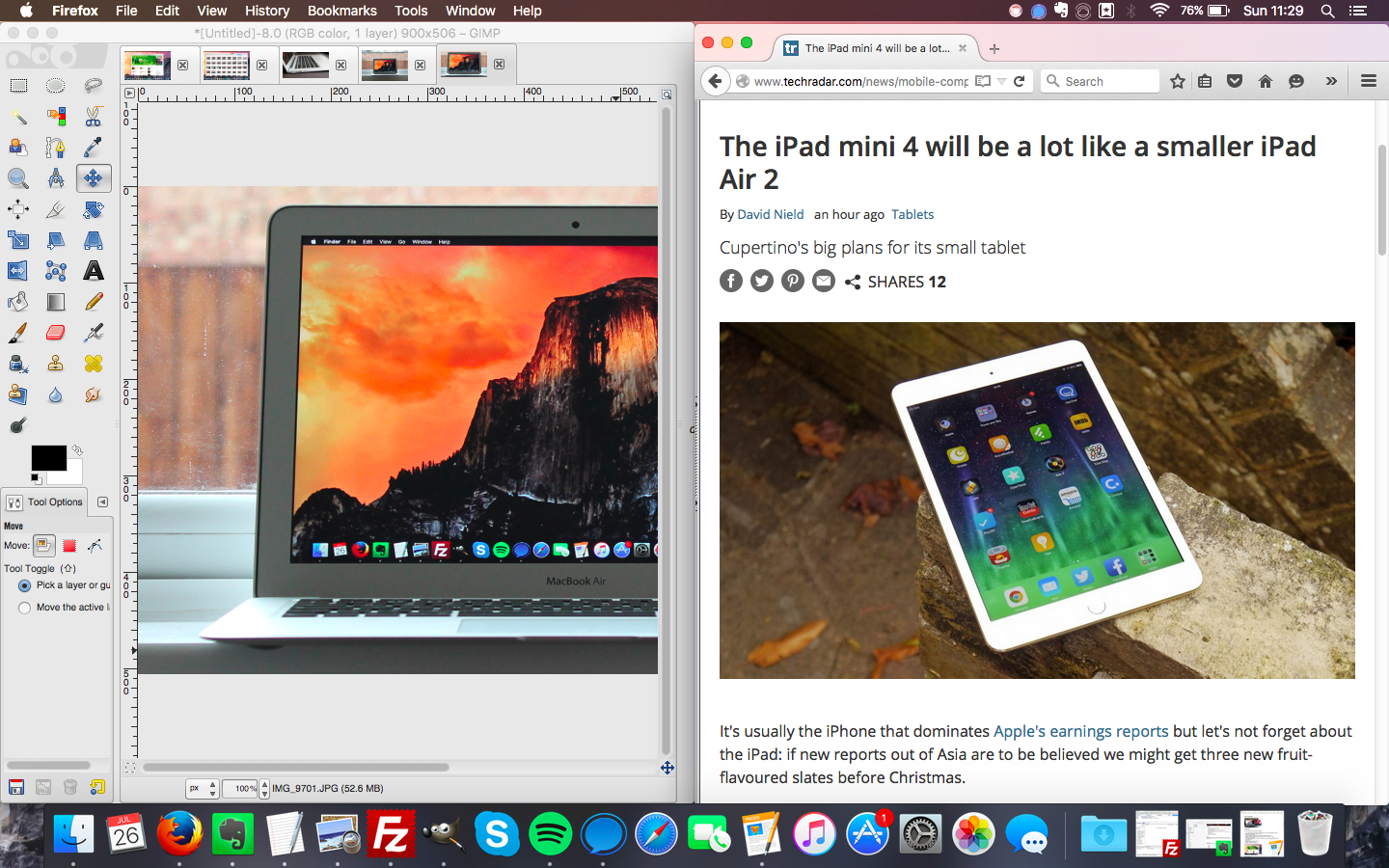 If the MacBook Air's consistency of design can grow stale over time, this reviewer is happy for the keyboard to remain unchanged. Its slightly convex keys are the best I've used yet on a computer, and that includes the new MacBook, Lenovo's ThinkPad notebooks and Logitech's well-regarded Mac keyboards. Even the MacBook Pro with Retina's keys, which are hardly uncomfortable, feel stiff in comparison. The keyboard is also backlit and easy to clean.
The MacBook Air's trackpad is just as impressive, providing a smooth gliding action that makes executing OS X's trackpad commands a breeze. It's just a shame that Apple didn't carry over the 13-inch MacBook Pro with Retina's Force Touch Trackpad – it's once again regular two-button clicking action for owners of Apple's slimmer machine.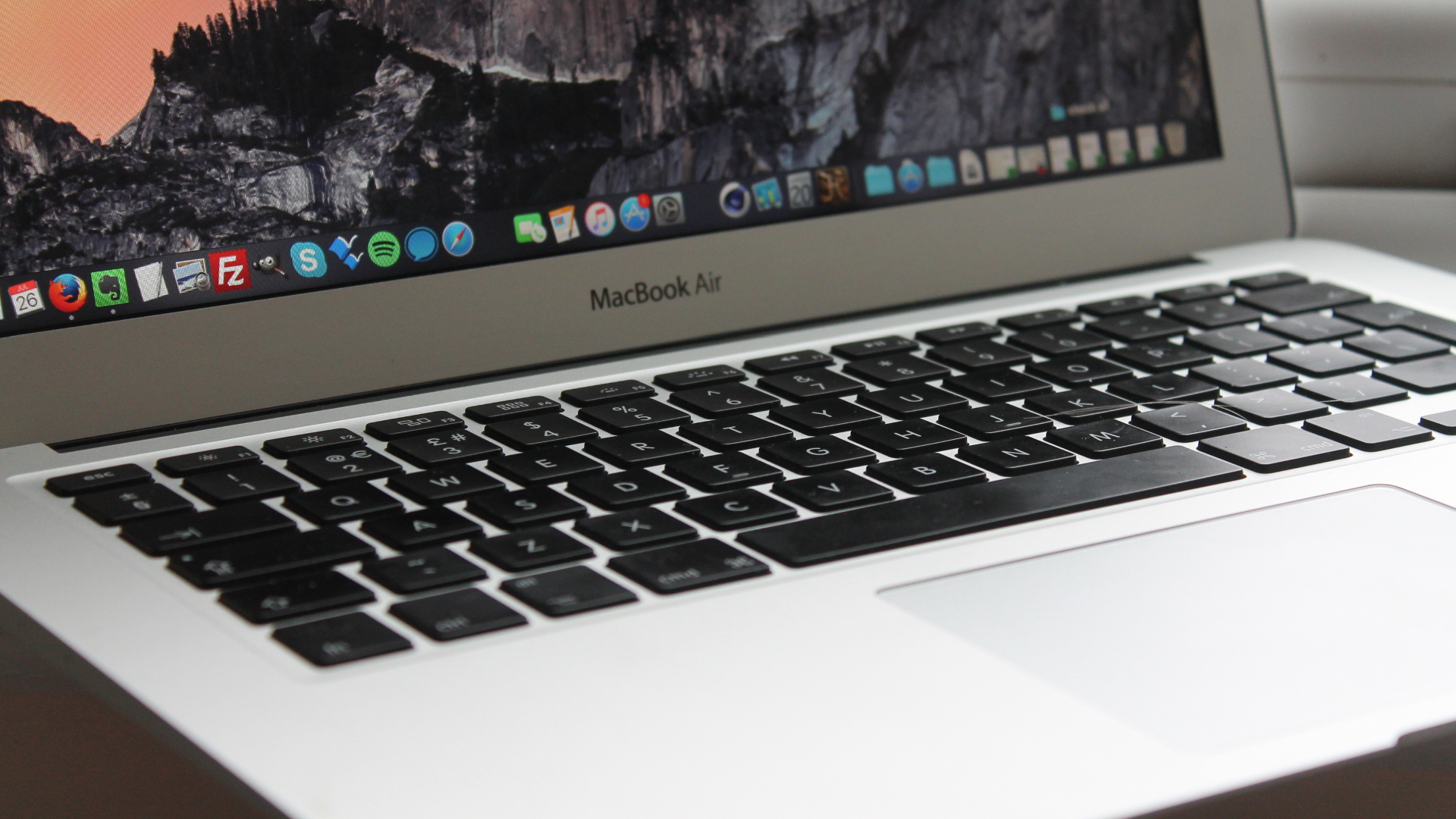 Apple's decision to put a 480p camera in the 12-inch MacBook was a poor one, and thankfully it hasn't followed suited with the MacBook Air. At 720p it's up to the task of Skype and Google Hangout sessions, producing sufficiently clear and defined images.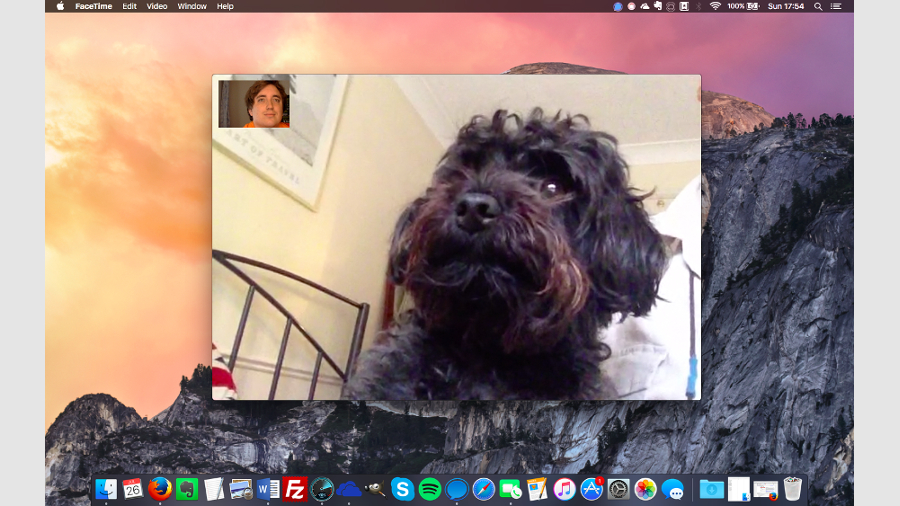 The 2015 edition of the MacBook Air, in short, remains a fantastic laptop held back by a shortage of noteworthy changes. This lack of substantial improvements is disappointing to say the least, but it's gratifying nevertheless to see Apple continue to support one of its most iconic products. Over a decade later, the MacBook Air may still very well be the best version of the MacBook to date.
We liked
Not only does the MacBook Air boast favorable performance given the age of its guts, but the fact that it can go over 13 hours without charging is virtually unprecedented. In fact, there isn't any modern MacBook that comes close. We're equally proud of the legacy ports on deck, complemented by SSD speeds that bring double the trouble.
We disliked
Its battery life may be the only way the MacBook Air has deviated from the norm. In terms of design, it hardly differs from the MacBook Air we've known since 2010. This reluctance to change will surely have some Apple users turning their heads to Windows, while those too loyal to make the switch will gladly shell out a couple hundred bucks more on a 12-inch MacBook.
Final verdict
Much faster storage and a better performing processor/graphics combo make the 2015 13-inch MacBook Air a technically better machine than its predecessor. But, unless you really need those gains, it's not worth the upgrade. That's particularly so in the absence of any new features – such as the Retina MacBook Pro's Force Touch Trackpad.
Elsewhere, it's business as usual: while the MacBook Pro with Retina is faster than the Air and packs more features, Apple's lighter machine is no slouch. And, while the Retina model is chunkier than the Air, it's not a great deal heavier and has a smaller footprint. With both machines residing in the same price bracket, the deciding factor is more likely to be how prepared you are to put up with the MacBook Air's outdated display.